Gites and chalets village in southern Ardèche, our holiday rentals are located between Cevennes and Provence
Situated in Montreal (07) in the regional Natural park of the Ardèche Mounts, La Clé des Champs offers a natural and warm setting on a 3-hectare estate. The village offers gites, chalets with covered terrace as well as a restaurant with authentic cuisine and pizzas with wood fire.
Réservez votre gîte ou chalet en Ardèche à la Clé des Champs !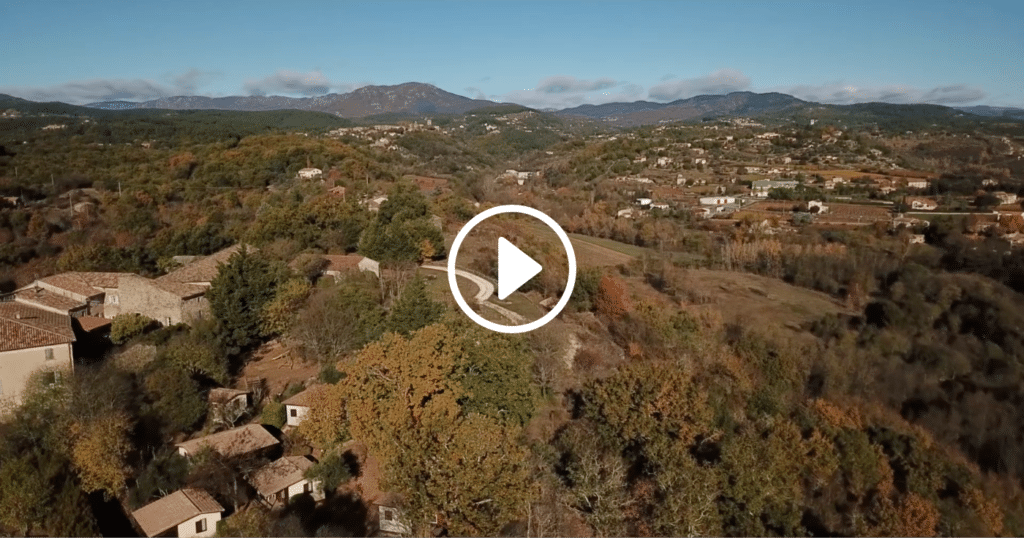 La Clé des Champs vue du ciel
Posé sur sa colline, notre village de gîtes domine la vallée de Montréal en Ardèche. L'ancienne magnanerie entièrement rénovée en gîtes, entoure la place de notre village où se déroule chaque été des moments festifs remplis de joie de vivre ! En contre-bas, dans un espace arboré se trouve notre grande piscine..! Prenez de la hauteur et découvrez notre domaine en vidéo.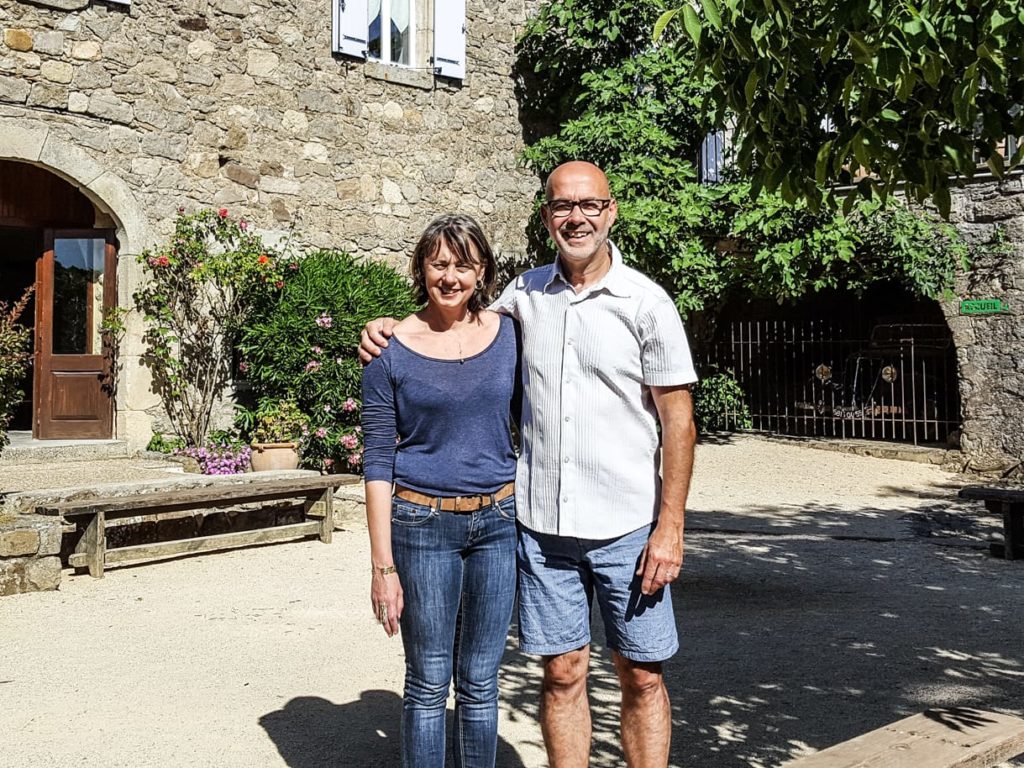 Our desire : To make you have a great time !
Maîtres des lieux, Catherine et Pascal sont très heureux de vous recevoir à La Clé des Champs et de mettre en œuvre tout ce qui fera de votre séjour un moment inoubliable.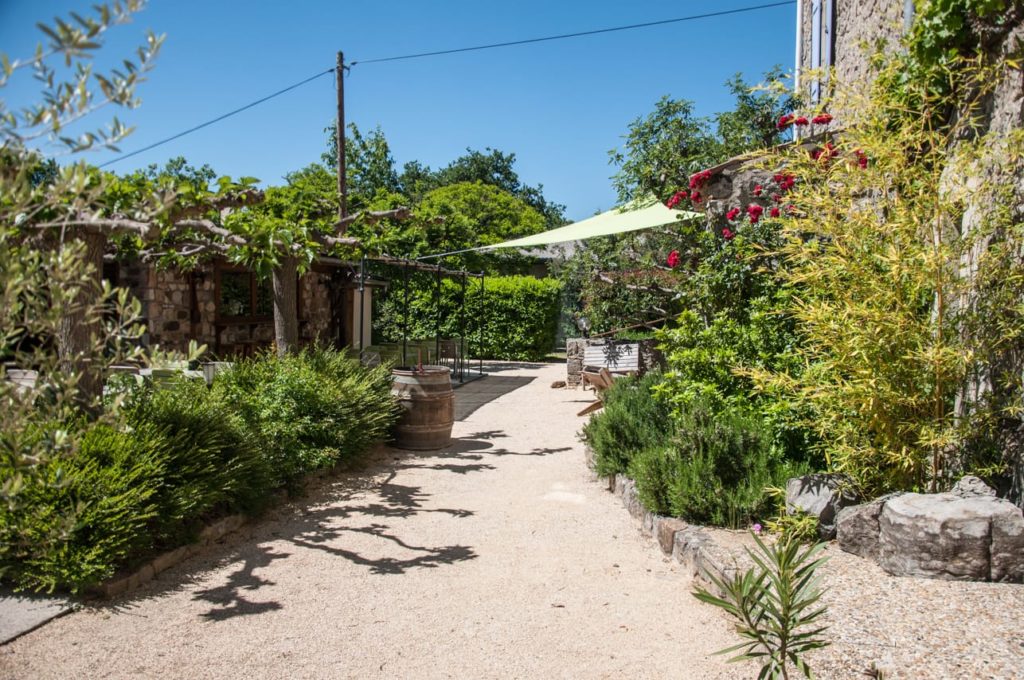 A holiday village in a typical Ardèche setting
La Clé des Champs is a small village located in the heart of the Ardèche, making it an ideal place to rest and entertain yourself.
Our on-site services
You will find on site all the facilities and services for an ideal holiday !
Vacances / TripAdvisor - Août 2020
Gîtes impeccables et bien équipés, piscine très grande, Catherine et Pascal entretiennent à merveille ce lieu magnifique. Vieilles pierres, superbe petit restaurant sous les arbres. Tout est parfait !
Vacances en famille / TripAdvisor - Août 2020
Le cadre est superbe, la piscine idéale, les pizzas délicieuses. L'ambiance super sympa entre les vacanciers et surtout Catherine et Pascal gèrent ce lieu avec le sourire, une disponibilité, une bonne humeur et un professionnalisme remarquable.
Week-end Groupe / Google - Novembre 2020
Excellent week-end, bâtisses magnifiquement restaurées et un accueil au petit soin. Le week-end s'est déroulé parfaitement avec l'attention des propriétaires à disposition ! Les repas étaient copieux, très bons et beaux petits déjeuners !!!
Anniversaire / Google - Novembre 2020
Nous avons fêté notre anniversaire avec un groupe d'amis. Cadre idéal pour une fête. Nos hôtes sont charmants, attentionnés et de bons conseils. Belle balade en canoë sur l'Ardèche. Nous le recommandons !! Nelly et François
Mariage / Mariage.net - Novembre 2020
Catherine et Pascal ont été à notre écoute et très disponibles pendant les préparatifs. Le jour J, ils ont tout fait pour que tout se déroule comme prévu, tout en sachant se faire discrets pour que nous profitions un maximum et passions une journée de rêve ! Encore merci pour tout !