Infos et réservations au 04 75 36 86 92.
The restaurant La Clé des Champs is located in Montreal, between Uzer and Joyeuse
La Clé des Champs, it is a restaurant open to each and everyone, a local cuisine and pizzas cooked at wood-oven (that you can eat on-site or take-out). In the heart of a typical Ardèche village, the chef offers you a creative cuisine that makes a beautiful part to local products, fresh seasonal products and of course ... to the "homemade"!
A cosy room, a large shaded terrace
Quietly located in the courtyard of an ancient magnanery, the restaurant of La Clé des Champs welcomes you in an marvellous place, thanks to a convivial room and a singular terrace, in the shade of the arbor or the mulberry trees.
A beautiful and authentic cuisine
Tous les plats sont élaborés à partir de produits frais, soigneusement sélectionnés par notre chef cuisinier, qui porte une extrême attention à leurs qualités et leurs origines ainsi qu'aux saisons.
Proud to present the local products from Ardèche!
With accessible formulas and Ardèche in the very center of the kitchen, the chef will make you discover a selection of regional products through creative, gourmet and tasty dishes.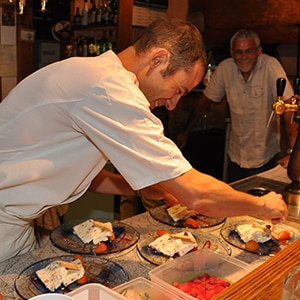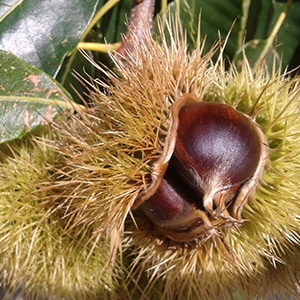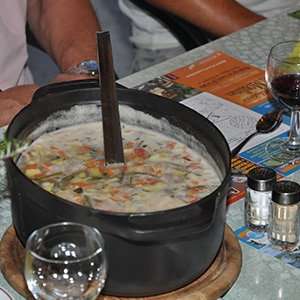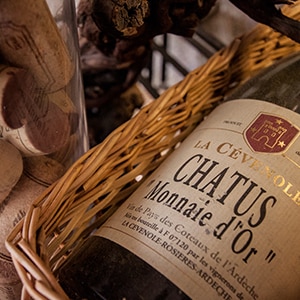 Régalez-vous des produits emblématiques de la région ardéchoise, légumes et fruits locaux, spécialités à la châtaigne, fromages de chèvre, ou encore nougat glacé fait maison. Découvrez les bières artisanales et les subtils vins de l'Ardèche méridionale ou laissez-vous charmer par d'originales et succulentes pizzas au feu de bois réalisées par notre pizzaiolo.
Great meal, family party ... La Clé des Champs welcomes the groups!
The Restaurant La Clé des Champs is pleased to welcome you for all your meals, including your group meals, birthdays or other festivities. Do not hesitate to call us to know the possibilities and discuss your project. Our village of gites can also offer you group accommodation, gites and chalets for your events.
The Restaurant La Clé des Champs
1007 route de Chadeyron, 07110 Montreal | Tél. 04 75 36 86 92.
Recommended Booking | Opening
May, June, September: Friday and Saturday evening, Sunday noon and evening
July and August: tous les soirs