Télécharger notre programme d'animation de la semaine !
 Chaque semaine en juillet et août, nous actualisons notre programme, découvrez-le en cliquant ci-dessous.
A friendly and lively holiday village!
La Clé des Champs offers many games (foosball, pool table, tennis tables ...) and has a large swimming pool. In season, the village comes alive and offers you beautiful moments of conviviality !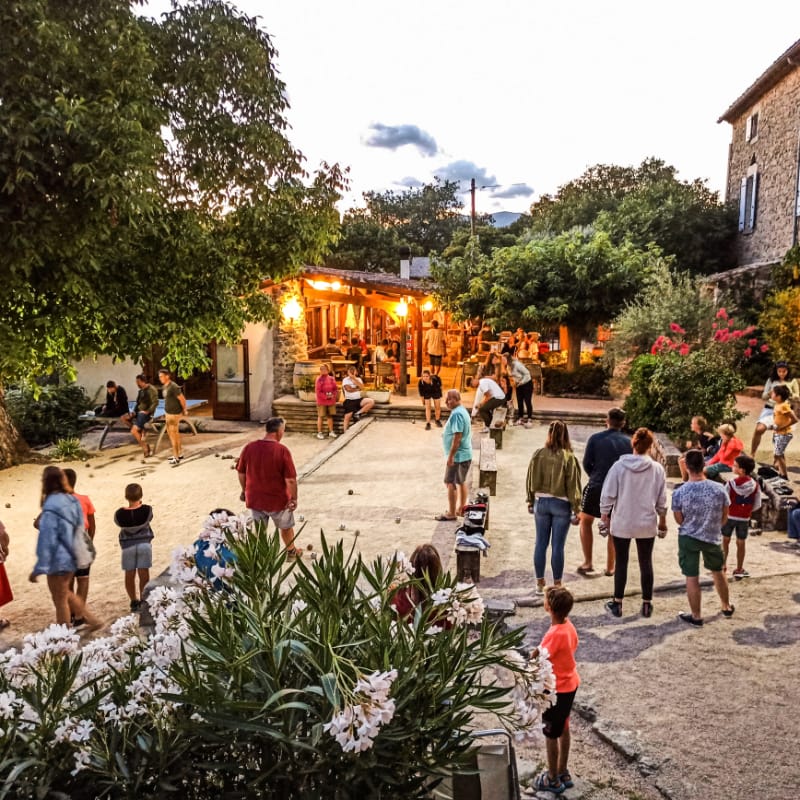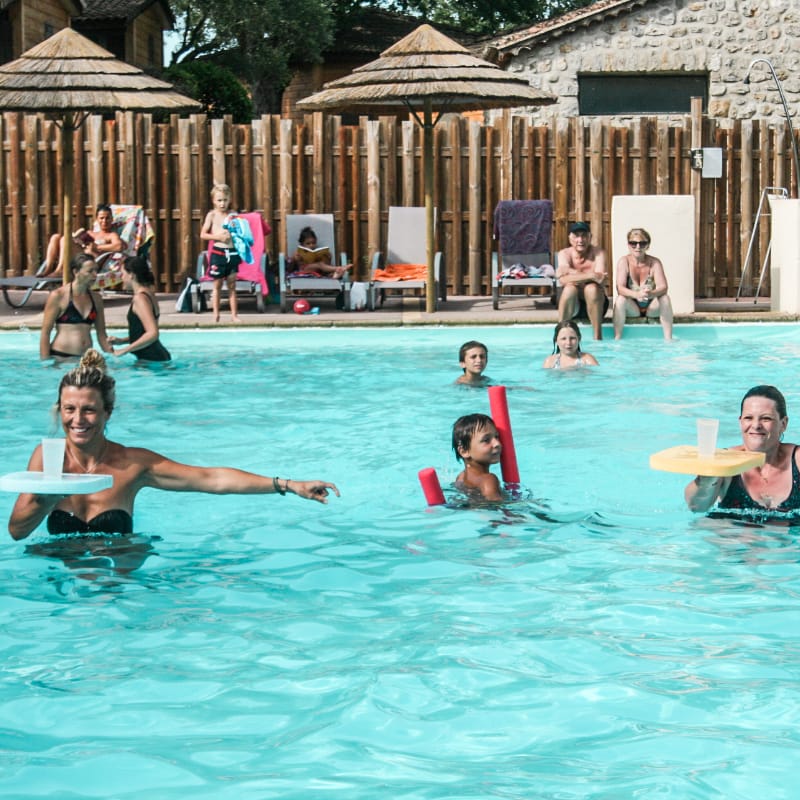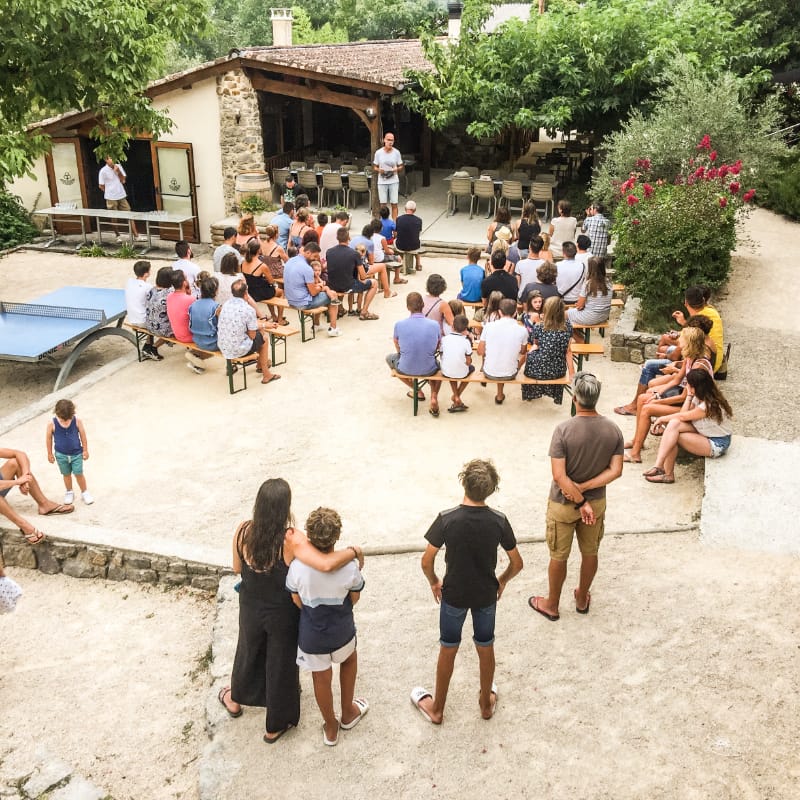 Spread over the 3 hectares of the estate, the outside grounds and the playroom allow everyone to entertain, relax and share good times in the village. Whether you are a family, a couple or a group of friends, our team makes sure that everyone finds their happiness.
Recreation for children and teenagers
Animations gratuites sur place en juillet et août pour les adultes et les enfants avec un animateur/trice (nombreuses activités : concours de pétanque, karaoké, randonnées pédestres, course à pied, aqua volley, etc. )
En juillet et aout, nous proposons un pot d'accueil où les prestataires avec qui nous travaillons viennent se présenter (canoë, canyoning, via corda, spéléo, guide pour descente en canoë de l'Ardèche (accessible aux enfants dès 5 ans), baptême de l'air à bord d'un aéronef biplan, massages ayurvédiques, balades VTT, trottinettes électriques, etc …)
Discover our entertainment program
À partir du 5 juillet et jusqu'au 27 août 2021, notre animatrice propose des activités pour petits et grands.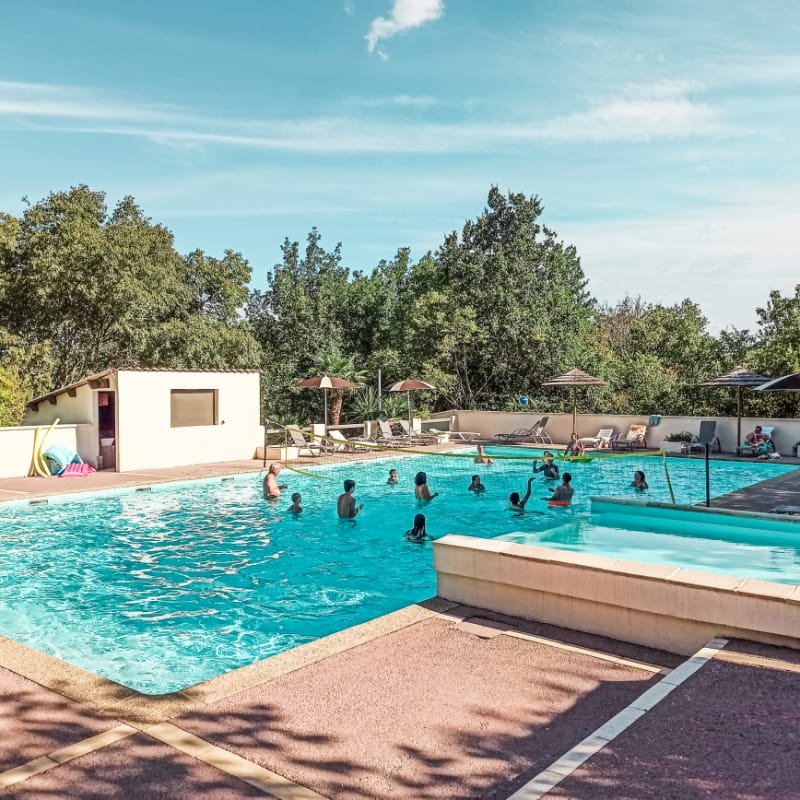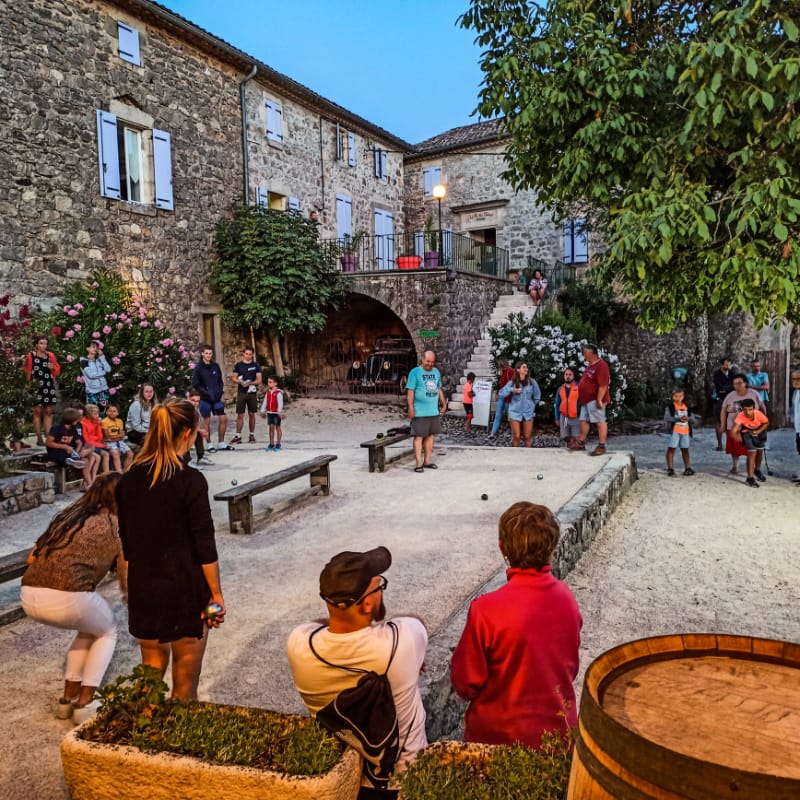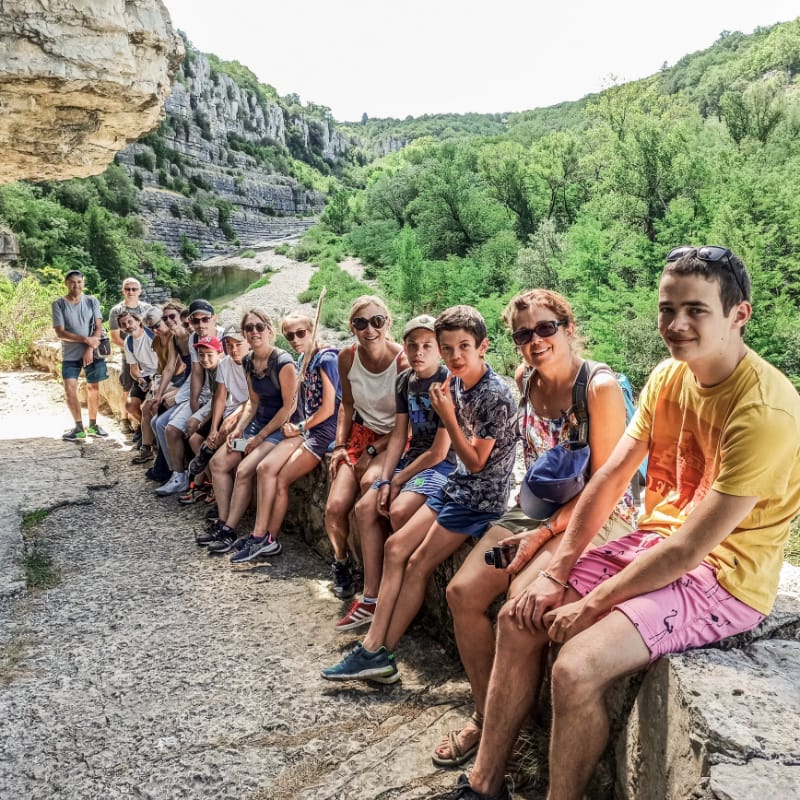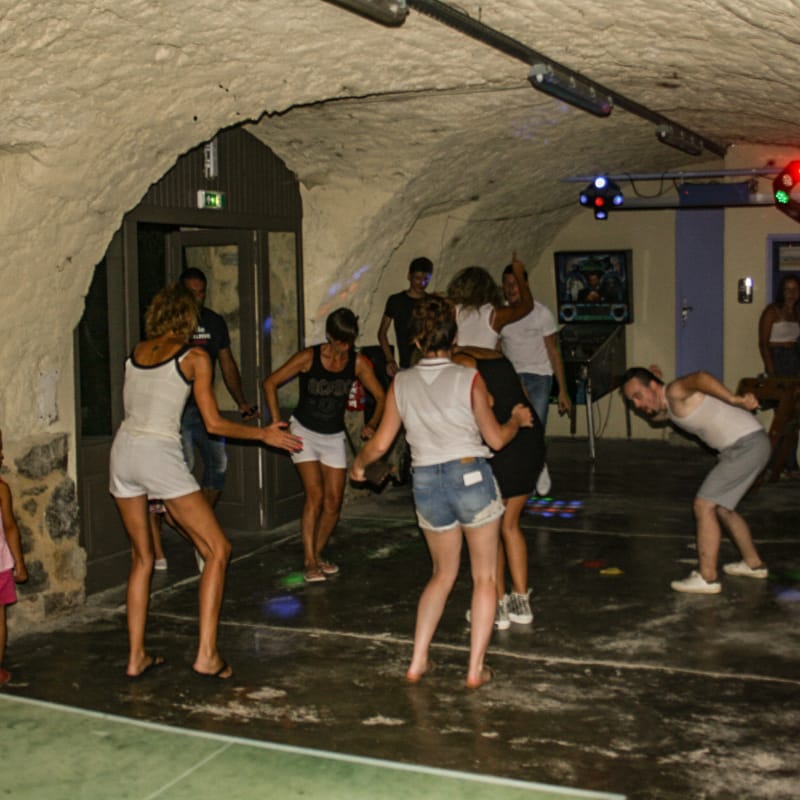 Walking tour around the Clé des Champs (Monday morning), Ball contest (Monday night), Ping-pong contest, foosball contest (variable day depending on the participants), theme menu on Tuesday evening followed by a dance party.
La Graille du Mardi soir
C'est une tradition à la Clé des Champs, chaque mardi nous offrons l'apéritif et proposons à tous les vacanciers de venir au restaurant pour se rencontrer autour d'un repas (plat ou pizza, dessert et 1/4 de vin : 18 €/adulte et 9€/enfant) suivi par une soirée dansante.